Hofbräuhaus - München, Deutschland
Hofbräuhaus neighbors. Long wooden tables, huge steins, and live music make for a very lively night.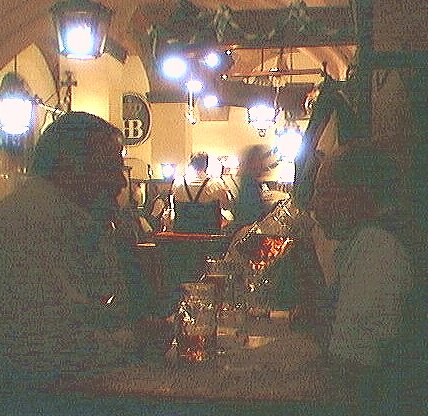 The Maestro. Fortunately, there was sufficient light to capture this character on film. The man who was sitting at our table--with whom we had some interesting conversations despite the fact that he spoke no English whatsoever and we spoke about the same amount of German--turned out to know "The Maestro". How great! While we don't have any video or digital shots of our dining/drinking companion, we were able to snap a couple of pictures with the old dinosaur camera.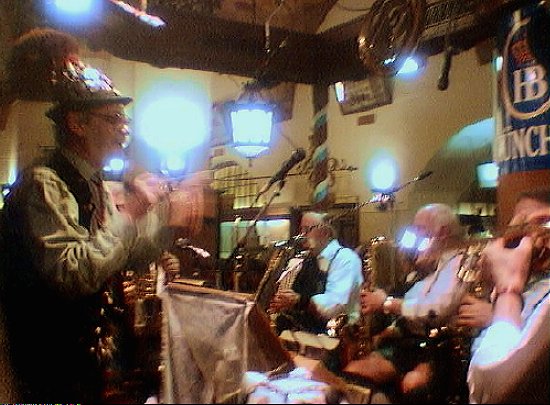 Drinken Sie Bier, George?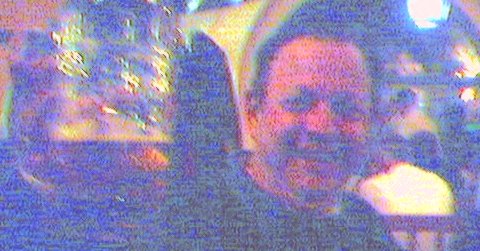 Und David? Well, this is yet another picture that might as well not be on the web. Sorry for the quality of all of these photos, but natural light is the best for good exposure on this camera; and there certainly wasn't a whole lot of natural light that night in the HB. The main purpose of this picture is to point out that the stein from which I'm drinking is about the same size as my head (...no comments from the peanut gallery on that one!)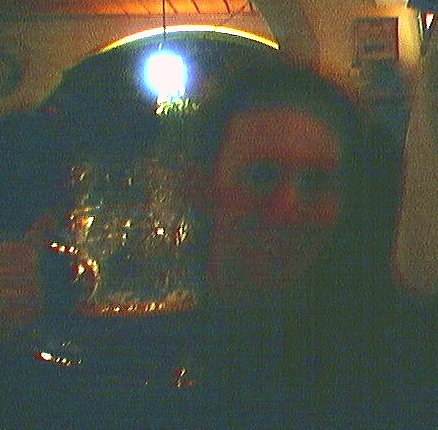 ---

Return to the page, return to the page, or return to the page.


---
This page was created by David M. Rojas and last updated on Tuesday April 06, 1999.